About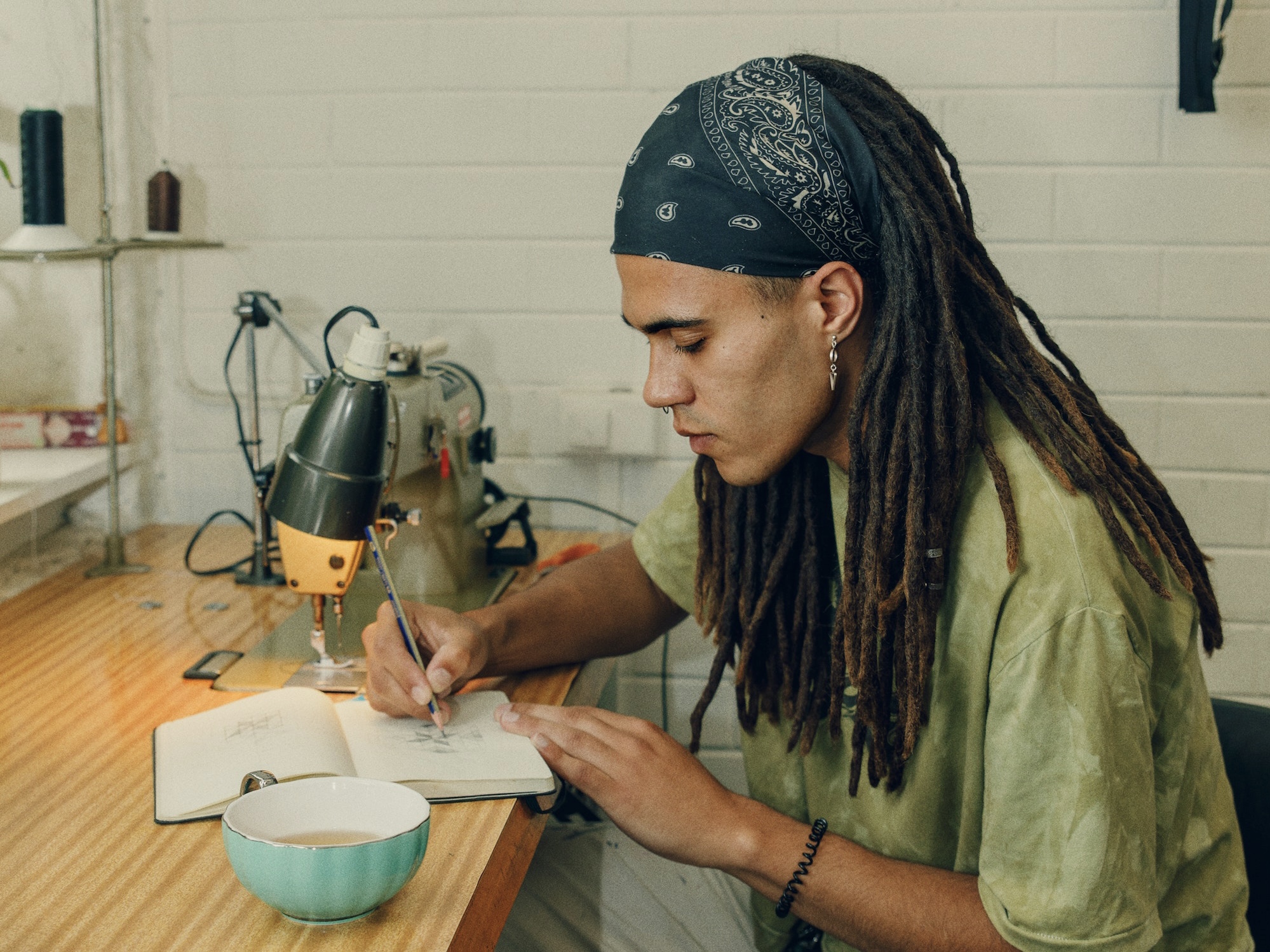 MY BRAND

ONEOFONE ARCHIVE IS A UPCYCLING FASHION LABEL. DESIGNED, CREATED & CURATED BY NOAH JOHNSON OUT OF NAARM/MELBOURNE, VICTORIA . USING 100% SECONDHAND/RECLAIMED FABRICS.

SUSTAINABILITY

WHILE I DON'T REGARD FASHION 'SUSTAINABLE' AS A WHOLE, NOR DO I USE IT AS A BUZZWORD. A MORE SUSTAINABLE PRACTICE IS SOMETHING I STRIVE TOWARDS AND WILL CONTINUE TO AS A SMALL FASHION DESIGNER THROUGH THINGS SUCH AS:

- USING SECOND-HAND AND RECLAIMED FABRICS, CLOTHING AND IN TURN PRODUCING UPCYCLED GARMENTS

- HAVING COMPOSTABLE SHIPMENT PACKAGING

- USING AUSPOST WHICH IS REDUCING THEIR CARBON EMISSIONS ANNUALLY (READ MORE)

AND UNLESS GARMENTS ARE MADE AS ONE-OFFS, I CREATE ON A MADE-TO-ORDER BASIS WHICH REDUCES THE CHANCES OF UNSOLD/SITTING STOCK AND LEFTOVER FABRICS.

FINALLY, I ACKNOWLEDGE AND UNDERSTAND THAT THE MOST SUSTAINABLE THING FOR ANYONE TO DO WOULD BE ZERO PRODUCTION. BUT WE ALL PRODUCE AND CREATE IN SOME FORM SO I BELEIEVE WE MUST ASK OURSELVES THE QUESTION CONTINUOUSLY "HOW CAN I MAKE MY PRACTICE LESS HARMFUL" TO THE EARTH, PEOPLE, AND OURSELVES.